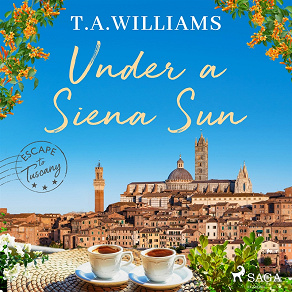 Under a Siena Sun
Lucy needed a change of scene. She didn't expect the change of a lifetime.

Doctors Without Borders has been Lucy Young's life for the past four years. After an emergency extraction from a conflict zone, she's making a change from saving lives under gunfire to practising medicine in safe, serene Siena. Now treating obscenely wealthy patients at a private clinic, she's never felt less comfortable. She's used to helping those in dire need – not those in need of a nip and tuck.

Her turmoil grows when she encounters injured tennis star David Lorenzo, whose potent smiles make Lucy forget her aversion to the rich. She's soon falling for the sportsman but feels like she's losing herself in this world of excess. All she's ever wanted was to help the underprivileged and be a positive change in the world, so can her future lie in Siena at the clinic – with David?

This sunny romance is the perfect escape for fans of Lucy Coleman, Lori Nelson Spielman, and Rosanna Ley.


Praise for T.A. Williams

'The characters in the story really make it exceptional ... Natalie is a brilliant protagonist ... and I absolutely adored her journey to self-discovery to find her new identity.' BooksandBookends

'Wow! This is contemporary romance at its best! The writing is exquisite. ... And the plot is brilliantly clever, captivating, and delightful with a little bit of drama, love, loss, and of course romance.' WhatsBetterThanBooks

'The characters are all brilliantly written, the storyline flows extremely well throughout, and I loved every bit of it.' Fiona Wilson (#10 Goodreads reviewer UK)

'T. A. Williams has that gorgeous way of writing a feel good story...he's absolutely backed up that men can write chick-lit.' Reviewed The Book (Top 1000 Amazon Reviewer)

T.A. Williams lives in Devon with his Italian wife. He was born in England of a Scottish mother and Welsh father. After a degree in modern languages at Nottingham University, he lived and worked in Switzerland, France and Italy, before returning to the UK. He's taught Arab princes, Brazilian beauty queens and Italian billionaires. He speaks several languages and has travelled extensively. He has eaten snake, still-alive fish, and alligator. A Spanish dog, a Russian bug and a Korean parasite have done their best to eat him in return. His hobby is long-distance cycling, but his passion is writing.
Listen to sample
---