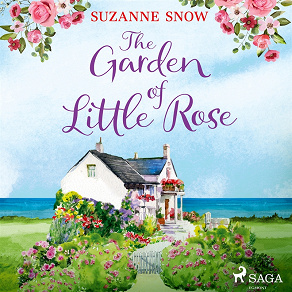 The Garden of Little Rose
For love to grow, Flora will have to first dig up the past.

At a hen party on the remote Scottish island of Alana, Flora is dared to ask a handsome stranger to be her plus-one for the wedding. When the gorgeous Mac accepts her invite, she assumes he's joking and thinks nothing more of it... Until he turns up at the church on the wedding day.

But Mac has an agenda. He wants to hire her skills as a garden historian to restore the gardens at Róisín House, his home back on Alana. Flora knows she should refuse, Mac has heartbreaker written all over him, but she can't resist uncovering the tragic truth behind the garden at Róisín.

Transported by the beauty of the island, Flora finds herself falling in love with Alana... and the man who brought her there. A heartwarming romance for fans of Victoria Walters, Trisha Ashley and Julie Houston.

Suzanne lives in Lancashire with her family and loves to read. Amongst her favourite books are historical crime fiction and writers' biographies. Suzanne enjoys cooking, walking, especially in the Lake District, and developing and planting gardens. She is a member of the Romantic Novelists Association and the Society of Authors.
Listen to sample
---