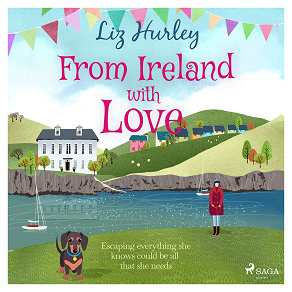 From Ireland With Love
The fourth in the 'Hiverton Sisters' series, perfect for fans of Holly Martin, Trisha Ashley and Cathy Bramley.

In 'From Ireland With Love' we follow the exploits of sister Nick Byrne. Independent, sensible, and hugely successful in her career – Nick seems to have it all. But when an investigation into her company is launched, Nick feels her world start to crumble, and finds herself wondering what her father would do. Struggling to cope with her new situation, Nick decides to take a trip to Ireland to rediscover herself by tracing her roots. But will she end up finding more than she bargained for?

An uplifting and inspiring romcom by the Cornish based author Liz Hurley.

Liz Hurley became a professional librarian for the money and the glamour. Not finding quite enough of either, she set up a bookshop with her husband in Cornwall. She didn't find much there either so she started writing. Now she has loads of money and glamour but only in the pages of her books!
Listen to sample
---