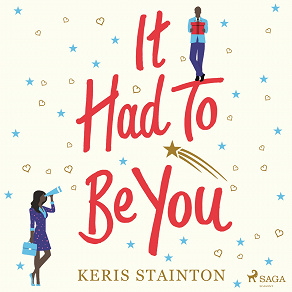 It Had to Be You
'Utterly addictive. I LOVE it!' Colleen Coleman, bestselling author of Don't Stop Me Now.

Twenty-five-year-old Bea is a hopeless romantic with a hopeless love life – until now. New beau Dan ticks all the boxes: he's good-looking, kind and thoughtful. The complete opposite of Bea's ex, who once threw her out in the middle of the night when she was ill so she didn't disrupt his sleep.

So when her friends point out that she and Dan don't have fireworks, Bea ignores them. Dan is the whole package. And yet Bea can't stop comparing him to her best friend Henry... Because Dan doesn't get Bea's jokes. Or like books. Or make her laugh until she can't breathe. Or become speechless when Bea puts on her favourite black dress for a night out.

As time goes on, Bea can't shift the feeling that something just isn't right. On paper Dan is the perfect man. But in reality... Will Bea be brave enough to ask for more from life – and get the fireworks she deserves?

A laugh-out-loud romantic comedy for fans of Giovanna Fletcher, Poppy Dolan, and Mhairi McFarlane.

Read what everyone is saying about It Had to Be You:

'Utterly charming and adorable, top quality romantic comedy, simply joyous.' Rowan Coleman, author of The Summer of Impossible Things

'A five-star read that you have to have... Laugh-out-loud funny... I loved this book and would recommend it to anyone... Funny and amazing.' Goodreads reviewer, 5 stars

'A great, funny, feel-good read... Would definitely recommend this one!' Stardust Book Reviews, 5 stars.

Over 22,000 copies sold

Keris lives in Lancashire with her husband and two sons. She's written a bunch of books for young adults and children, and is obsessed with Twitter, tea, and 1D.
Listen to sample
---