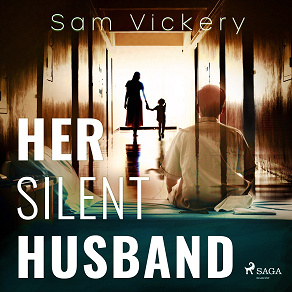 Her Silent Husband
I walk slowly to the kitchen counter, staring out the window as Ceci rocks back and forth on the swing. My beautiful darling girl has been through so much already. How can I tell her that her life is about to change forever?

When the woman from the hospital tells me that my husband Drew is in a coma my world comes crashing down.

In an instant, I see our whole married life flashing before my eyes: the way our children ran into his arms when he came home from work, the way his face lit up when he read to them. So how can what they are saying be true? That he might have done this to himself?

As my family rallies around to help, it becomes clear that Drew's sister Gemma knows a shocking secret that my devoted husband has been keeping from me. If he wakes up, can he still be the man I love? Or will his secret tear our family apart?

A rollercoaster ride of emotions, Her Silent Husband is a story about family, and the light that can be found in even the darkest moments of our lives. Fans of Jodi Picoult, Kelly Rimmer and Diane Chamberlain will be captivated by this unforgettable page-turner.

What readers are saying about Her Silent Husband:

'It's a captivating book with a powerful message at the end. I highly recommend it for anyone who is looking for an emotional journey in a powerful book.' Goodreads reviewer

'Such a powerful read, it is written so beautifully with relatable and endearing characters and a good storyline that was heart-wrenching and emotive through every page. This book made me feel so much more than I expected to feel and I loved it, I read it so quickly.' Goodreads reviewer

'Beautifully and sympathetically written and the cast of characters were diverse, interesting and believable. I loved the themes... deeply thought-provoking and poignant... read this hauntingly beautiful novel.' Goodreads reviewer.

Previous title SAVE MY DAUGHTER reached the Amazon UK top 40

Sam Vickery is an English author who loves gritty, emotional stories that can make you sob. As a child, she was forever getting in trouble for being caught with her nose in a book, and these days are no different. She lives on the south coast of England with her husband, two children and a cat that thinks it's a dog.
Listen to sample
---