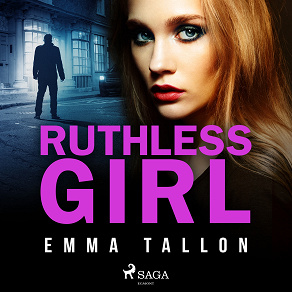 Isbn:
978-87-2827-747-8
Publisher:
Saga Egmont
Category:
Novels
Crime & Mystery
Feelgood
Accessible since:
May 2022
Narrator:
Alison Campbell
Length: 12 hours 2 minutes
---
Ruthless Girl
Fans of Kimberley Chambers' Queenie and Martina Cole will love this unputdownable crime thriller from bestselling crime author Emma Tallon.

Sometimes revenge is the only option.

Anna Davies is young, smart and successful, plus she's the head of one of London's biggest crime networks. She's seen off her abusive ex-boyfriend and cut her teeth managing clubs around London's West End. But nothing could have prepared her for what's around the corner...

Beautiful, rich and powerful, Sophia Ivanov has been sniffing around Anna's business empire and she's got only one thing on her mind – revenge. She's convinced Anna and her gangster boyfriend, Freddie Tyler, killed her Russian crime boss husband, Alexis, and she's determined to make them pay.

When Sophia turns up at their club one night, it's clear she's not there for a friendly visit and tensions begin to flare. Anna knows Sophia is a danger to their business, but she doesn't realise how much until Freddie finds himself in unthinkable danger. Can Anna and Freddie get rid of Sophia once and for all... and what will be left when the fighting stops?

What readers are saying about Ruthless Girl:

'369 pages of pure gold adorned with diamonds! My heart stopped a few times. My heart broke a few times.' B for Book Review

My heart was beating so fast my Fitbit thought I'd been for a run... These books should come with an addiction warning.' I Love Reading blog

'Like a tube of Pringles – once you start, you can't stop.' Goodreads reviewer.

This series has sold over 140,000 copies to date

Emma Tallon is a British writer and mother to a young son. She started her writing career several years ago, as a freelance ghostwriter. Behind the scenes she has crafted some of the most adventurous, edgy and heart-wrenching stories you will find in bookshops today. More recently, Emma decided to step out of the literary shadows and launch the first novel under her own name, Life Game. Emma has plans for several more books in the London Underworld series.
Listen to sample
---