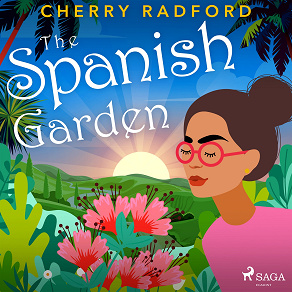 The Spanish Garden
Andie finds herself in the midst of a media scandal that threatens to end her career as a TV landscape designer and her relationship with fellow presenter Johnny.

On impulse, she decides to rent her grandmother's old home in southern Spain where she stayed as a child, but is shocked to discover that the beautiful Mediterranean garden she loved is now neglected and overgrown. Worse, her booking has fallen through and ex-flamenco dancer Vicente and his little son Rafi are staying at Casa Higuera – where Vicente's wife died in an unexplained accident.

After a rocky first meeting, Andie offers to restore the garden, and gradually she and Vicente form a tentative bond.

As the garden heals and reveals its secrets, can anything grow between two people who have lost so much?

An unputdownable romance set under the beautiful Spanish sunshine, perfect for fans of Rosanna Ley, Jennifer Bohnet and T.A. Williams.

Cherry Radford was a piano teacher at the Royal Ballet Junior School, a keyboard player in a band, and a research optometrist at London's Moorfields Eye Hospital before finally becoming an author. She writes uplifting novels about identity, renewal and romance, and, having been raised by a half-Spanish mother, her love of Spain and Spanish culture comes through in all her novels. The Spanish House, The Spanish Garden and The Spanish Cove are three novels set in the starkly beautiful Cabo de Gata Natural Park region of coastal Andalusia, where she now lives.
Listen to sample
---