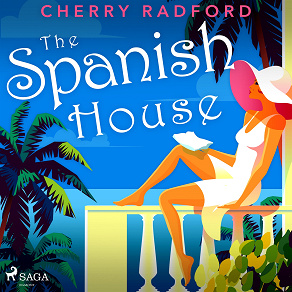 The Spanish House: Escape to sunny Spain with this absolutely gorgeous and unputdownable summer romance
Juliana makes a modest living as an 'ethnic' TV/film extra – even though her only connections with her Spanish heritage are her cacti, intermittent Spanish classes, and some confused memories of a Spanish mother she hasn't seen since she was seven.

When her beloved Uncle Arturo offers her the chance to discover her roots while house-sitting at his coastal home in a quiet corner of Andalusia, Juliana can't believe her luck. Especially when he reveals that the house will be hers if she fulfils ten life-enhancing 'Conditions' within 90 days.

Redecoration of the house and a visit to the old film studio where her mother used to sew costumes seem ridiculously simple tasks for such a wonderful reward. But little does Juliana realise that there are family secrets and inherited rivalries awaiting her in sunny Spain, and the condition that she has to 'get on with the neighbours' – who include a ruggedly handsome but moody artist – may be harder than she thinks.

Perfect for fans of

'An absolutely delightful and captivating read!' – Lucy Coleman, bestselling author of Summer in Andalucia

'A delightful, romantic and moving adventure. I enjoyed every moment... A delicious slice of golden escapism' – Louise Douglas, bestselling author of The House by the Sea

Cherry Radford writes uplifting novels about identity, renewal and romance, and, having been raised by a half-Spanish mother, her love of Spain and Spanish culture comes through in all her novels.

'The Spanish House', 'The Spanish Garden' and 'The Spanish Cove' are three novels set in the starkly beautiful Cabo de Gata Natural Park region of coastal Andalusia, where she now lives.
Listen to sample
---