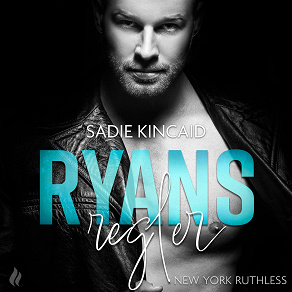 Isbn:
978-87-9442-407-3
Publisher:
Forlaget Steam
Category:
Erotic
Accessible since:
March 2023
Narrator:
Emma Sofie Bak
Length: 34 minutes
---
Ryans regler - En New York Ruthless novelle
Mikey og Liam har endelig fået lov til at tage Jessie med til The Peacock Club. Da de ser en kvinde slikke en anden kvinde på et bord foran dem, siger Jessie noget, hun aldrig skulle have sagt. Hvordan klarer Jessie sine hotte ægtemænds forsøg på at sætte hende på plads?

Novellen 'Ryans regler' er den perfekte introduktion til Sadie Kincaids populære New York Ruthless-univers. En dark mafia erotikaserie, som består af seks bøger og seks noveller. Serien handler hackeren Jessie, der vikles ind i et farligt spil om magt og sex med de hårdkogte irske Ryan-brødre. En verden hvor nydelse og råhed går hånd i hånd.

OM FORFATTEREN

Sadie Kincaid bor i Storbritannien med sin mand, sønner og en meget sød hund. Hun er forfatteren bag en række populære krimier og den storsælgende New York Ruthless-serie, som har ligget på Amazons bestsellerlister i årevis. Kincaid skriver om stærke heltinder, moralsk fordærvede alfaer med beskidte kæfte. Hendes bøger er ikke for sarte sjæle, men drypper af råt, lystent begær.
Listen to sample
---